The ARInter Talks series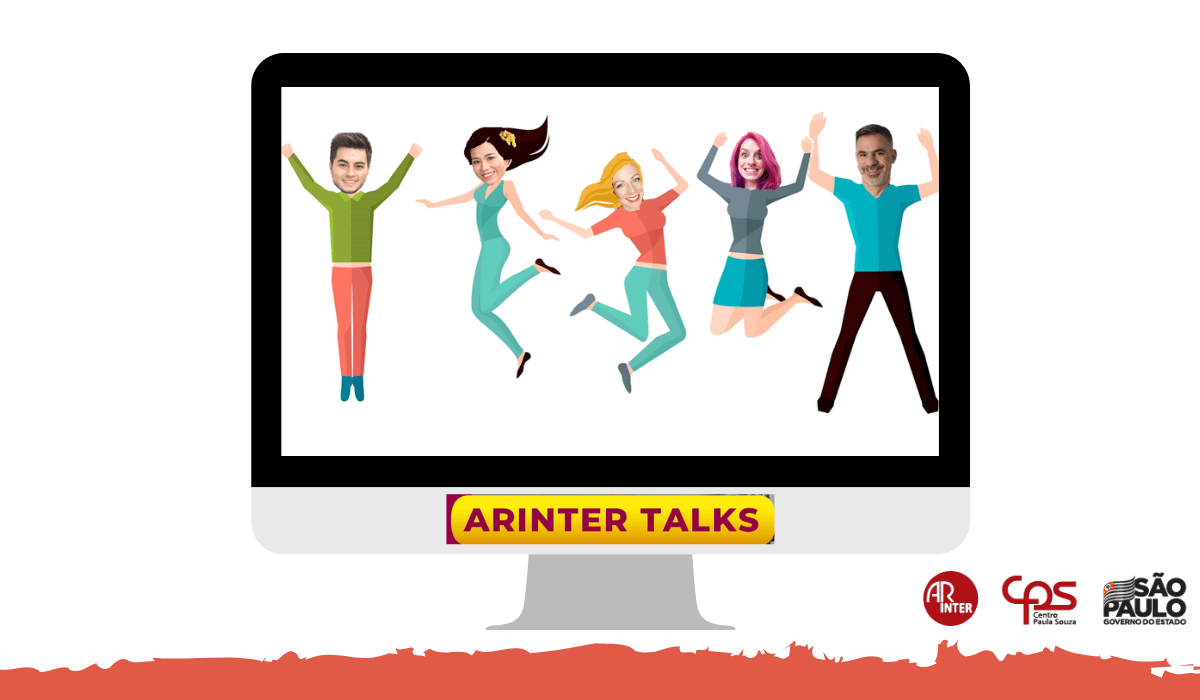 The ARInter Talks series of webinars is an initiative of the International Office (ARInter) with the objective of bringing experts from different areas to share their international experiences with the students of Centro Paula Souza.
In the conversation format, these specialists talk about topics such as the use of foreign languages, cultural differences and living abroad.
The series started with the presence of Jackie from Ask Jackie YouTube channel. She shared her experience about cultural differences between Brazil and the United States. In the second edition the live was with the American journalist from the New York Times, Seth Kugel, from Amigo Gringo.
Then we hosted was Sisi and Lucas from Pula Muralha channel. They talked about the importance of learning Mandarin.
To increase the diversity of themes, Arinter Talks broadcasted Amanda Costa, representative of Safernet Brasil. She brought up the theme "Emotional Health and the Internet" about emotional intelligence and how to take care of health in the World Wide Web.
Later, it was the turn of the blogger Angie Sant Anna, from Paraná, who lives in England, with trips to New Zealand, Italy and Germany. She created the blog "Apure Guria", a daily journal about her life when she lived in New Zealand. Today it has also become a YouTube channel.
In the latest edition the theme was the importance of learning a new language. The webinar was presented by Aileen Nakamura, creator of the YouTube channel "Aprendendo Coreano" and teacher in the "Coreano Online" course and in the "Perapera Curso Online de Japonês".
Don't miss the upcoming ARInter Talks webinars! Follow the news on the website and on our social media! See you there!

Check out the Youtube links:
Jackie – Ask Jackie, do Youtube
Seth Kugel – Amigo Gringo.
Sisi e o Lucas – Pula Muralha.
Amanda Costa – Saúde Emocional e Internet
Angie Sant Anna – Apure guria
Aileen Nakamura – Aprendendo coreano